all products
Pretzel Heart Pendant
Reminiscent of a small twisted pretzel, this fun reVibe pendant is fashioned from a 2 mm gauge electric bass string and accented with small stainless steel beads and gold- or silver-colored ball ends*. The center of the pendant features a solid brass or stainless steel bead. The heart measures approximately 1.25" square and comes with a lightweight stainless steel ball chain with toggle clasp in your desired length (refer to product images for chain options and length diagram).
* Ball ends are the small bead-like pieces found at the end of every guitar string for the purpose of anchoring the string into the bridge of the instrument. Learn more >>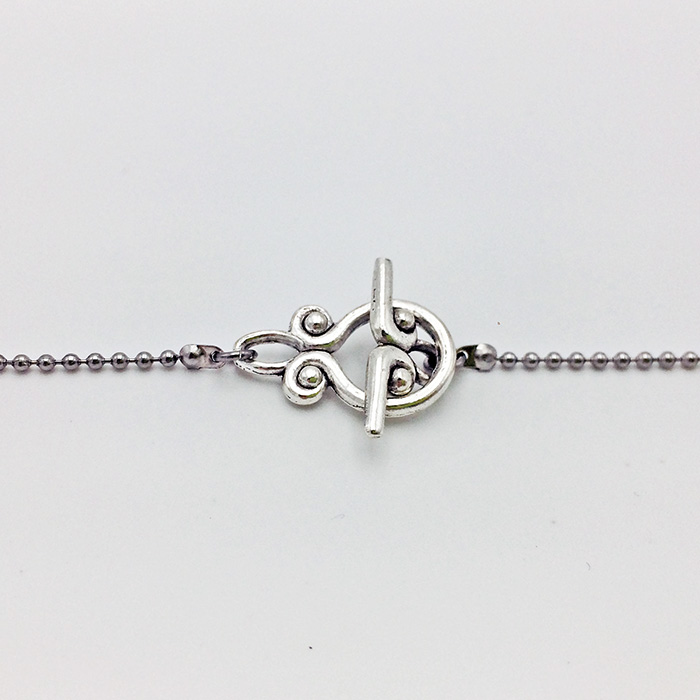 Additional Info
Note: Please allow for slight variations in color and style from the images shown here, as all pieces are handmade and are dependent upon the strings and other components available at the time. Also, all measurements are approximate. If you are dissatisfied with any piece received, please refer to reVibe's shop policies.